Timbo is the best solution for highly dynamic
Internet businesses
to scale processes and
best agile practices
across teams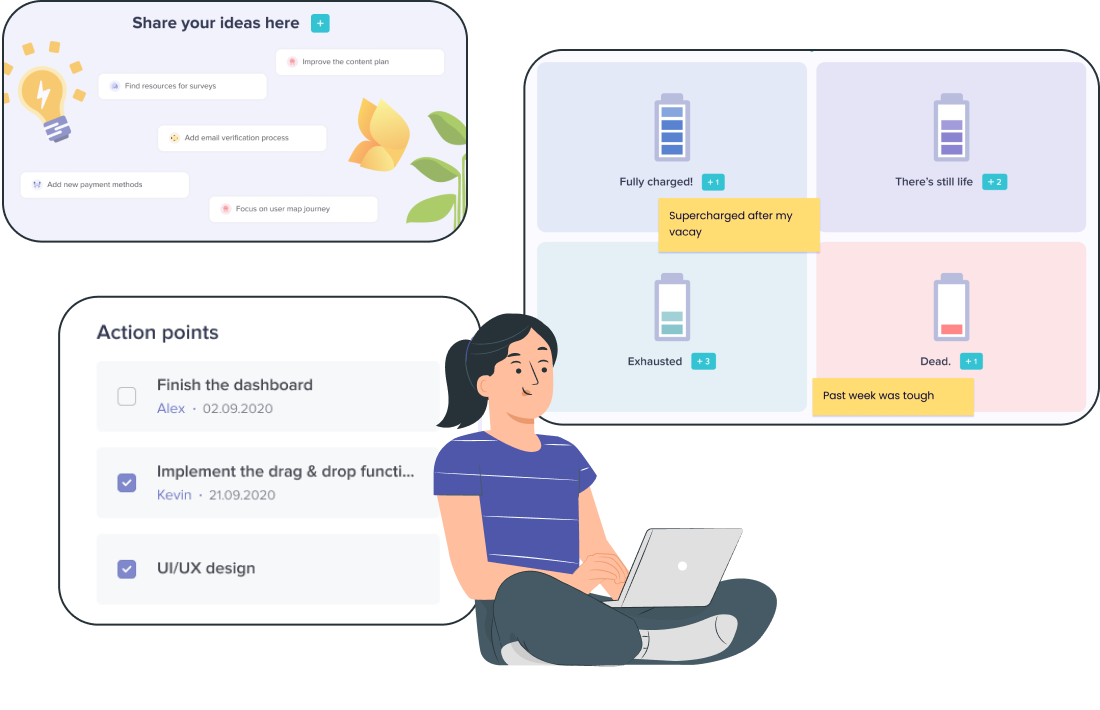 Power up agile workflows
Elevate the pace of team work to embrace change and constant improvement, applying best agile practices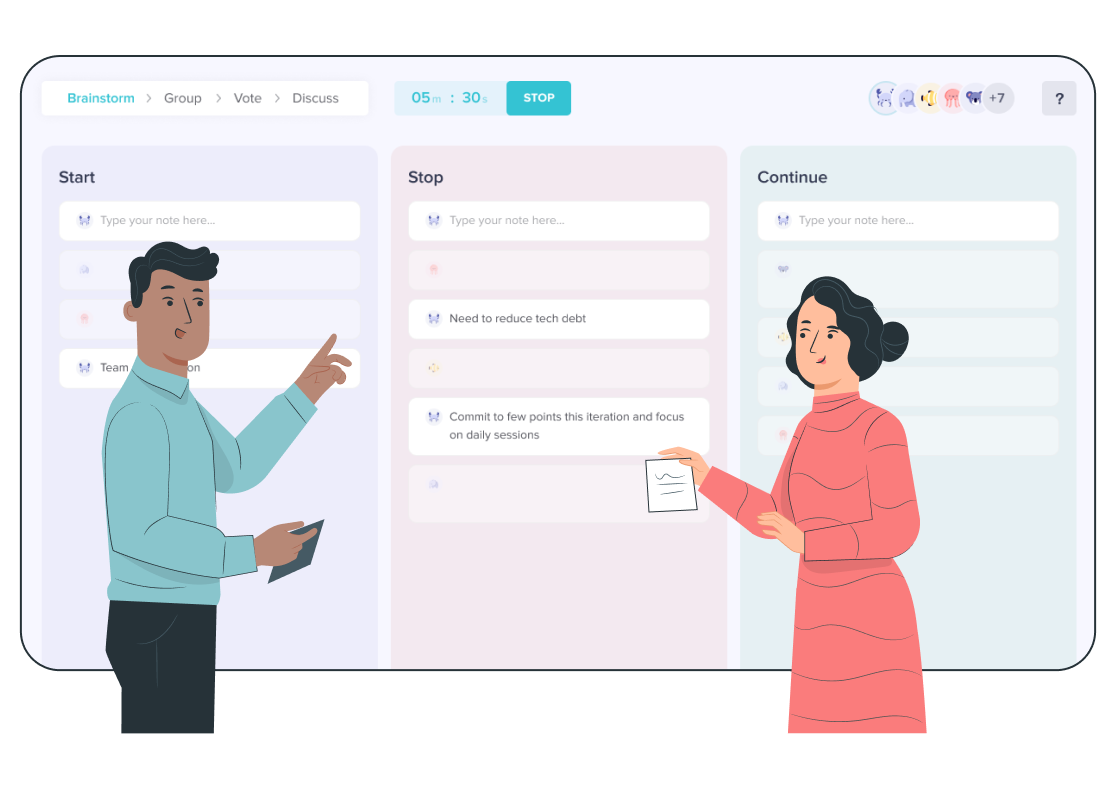 Facilitate with ease
Get ready for your online retrospective fast with Timbo's easy and intuitive set-up that doesn't require much time to master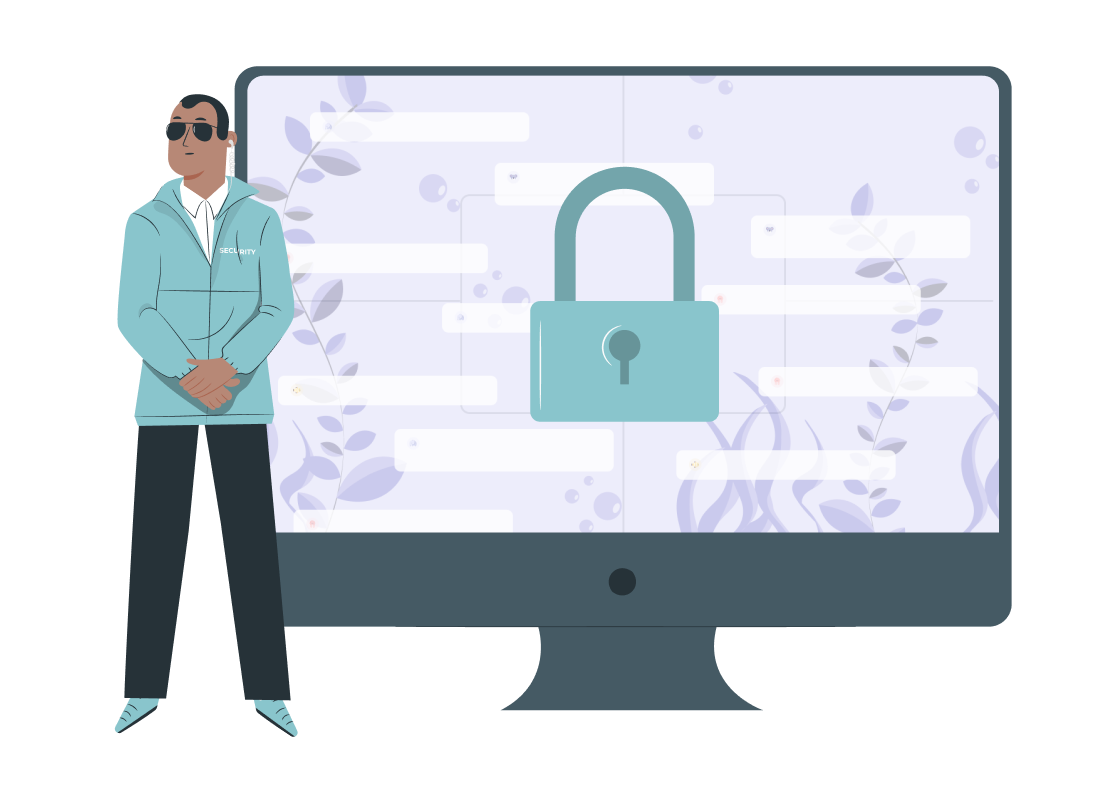 Ensure digital security
As internet companies work with vast amounts of sensitive data, Timbo commits to securing application's data, eliminating systems vulnerability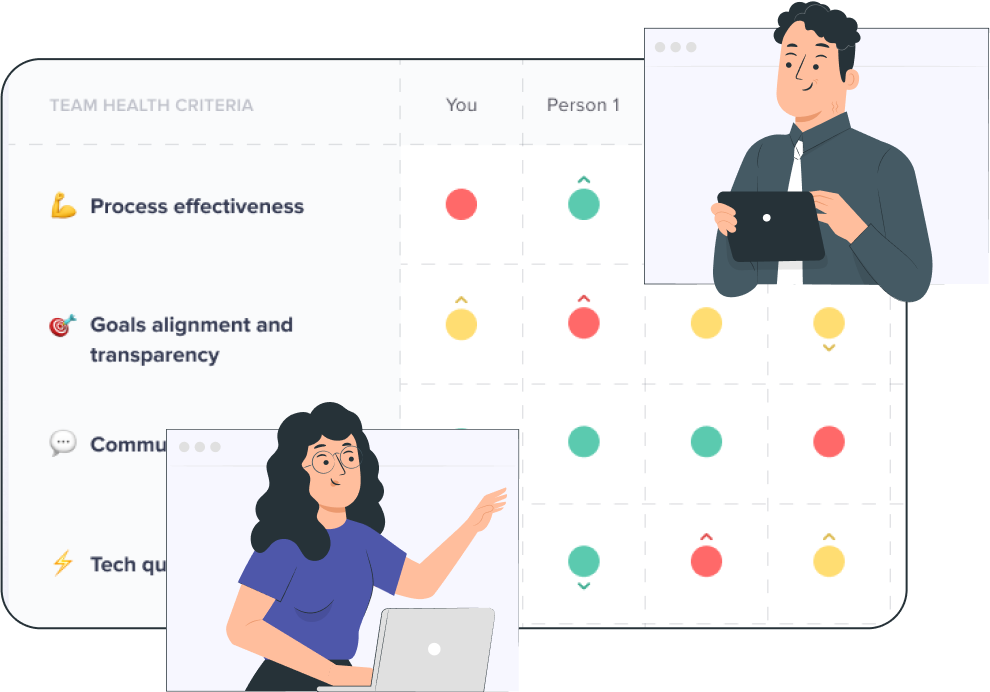 Build remote teams unity
Create alignment ensuring smooth collaboration between teams and maintain a culture of open teamwork with team health checks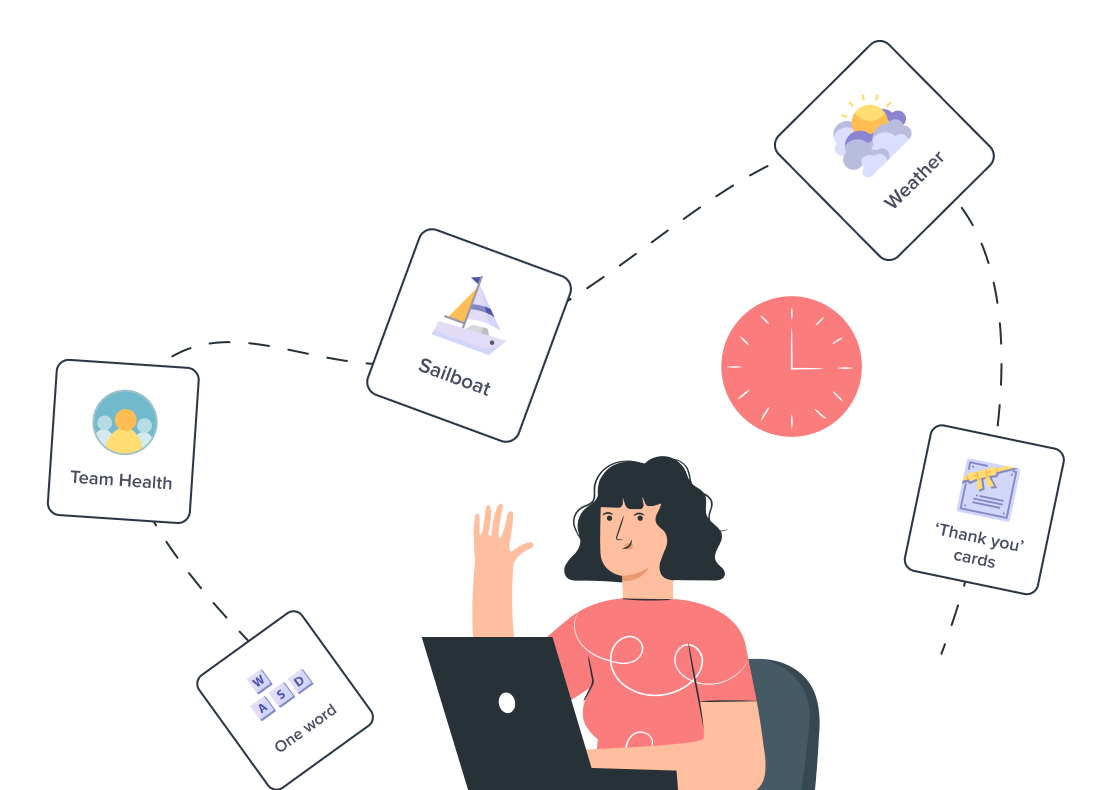 Save time on retro preparation
Run efficient virtual meetings with engaging ready-to-use retrospective templates, spiced up with icebreakers and closing exercises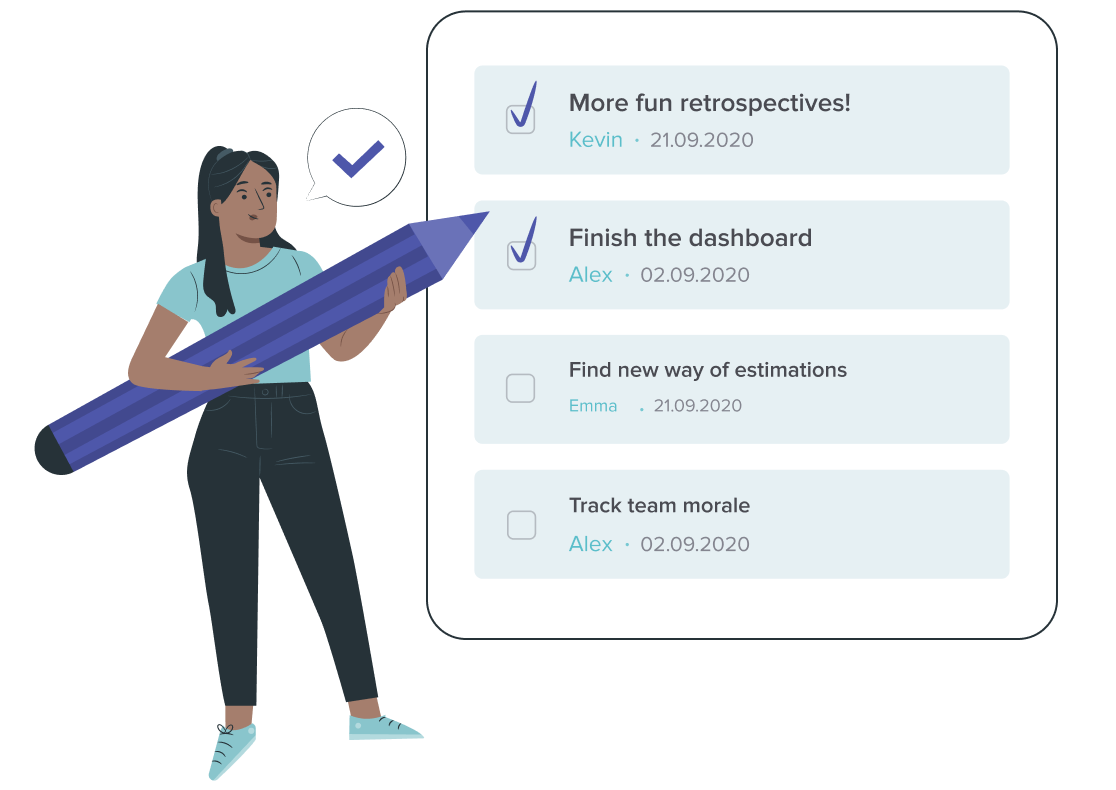 Maximize efficiency of business operations
Timbo helps world-renowned internet companies to focus on customer service improvements and network optimization rather than trying to master Agile online
Level up the efficiency of your remote meetings with:
Easy interface and quick setup
Predefined retro templates
Structured retro flow and guided steps
Mobile version to gather all team members
Learning materials brought to you by experts
Templates combo for each team case
Integration with Jira and Google Calendar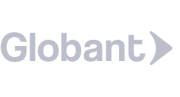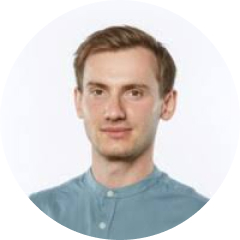 Artsiom Rynkevich
Project Manager
Multitooling was my major concern, when choosing a tool. Timbo offered a great solution to that, now I conduct my remote daily standups, retrospectives and brainstorming sessions in one place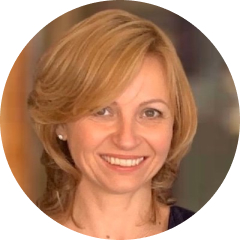 Erika Dobesova
Scrum Master
I was looking for an enjoyable way how to gather, get common agreement and change all little or bigger issues dragging our focus away from our goal, from what we consider important to do. Timbo Retro is a great tool providing all features facilitators need to accompany others on their path to come to decisions and actions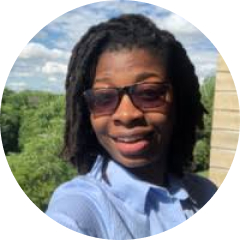 EbunOluwa Oke
Product Owner
I was looking for a tool to make my team retro fun and Timbo was a perfect fit for my team. The Icebreakers and closing games are amazing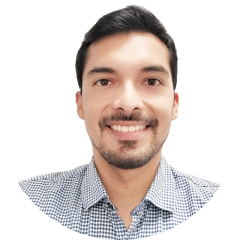 Luis Angel Guerra
Scrum Master
I used the timbo app in its first version and it was very useful but now, with its new updates, Timbo has much more productive resources for working on scrum activities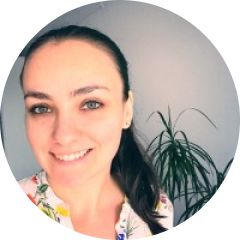 Rodica Maria Sermesan
Scrum Master
Timbo creates a joyful atmosphere in the online retrospective sessions. The variety of templates provides you the flexibility to prepare the most appropriate retrospective format for the needs of your team in a certain moment. Thank you for the joyful experience and looking forward to use it again with my teams!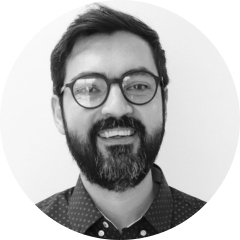 Eduardo Pardo
Senior Project Manager | MBA, PMI-ACP
With Timbo, my team and I, realized that retrospectives don't have to be monotonous but fun, yet at the same time, Timbo helped us to maintain focus while getting the most of it.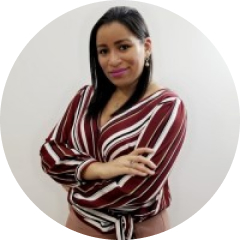 Ing. Lissette Ind. Pimentel Sosa
Project Manager, Scrum Master
I think this app fulfills its main functionality with Retrospectives, it's extremely friendly and very easy to use.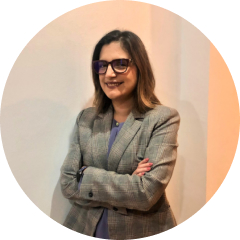 Alessandra Rivolta
Scrum Master
All team members liked this tool. In the same tool we have enjoyed icebreaker sessions, we have used the Boardwalk to analyze a sprint, we have managed the actions to maintain continuous improvement and even a space to perform KUDOS. That is fantastic, simple and that the whole team liked