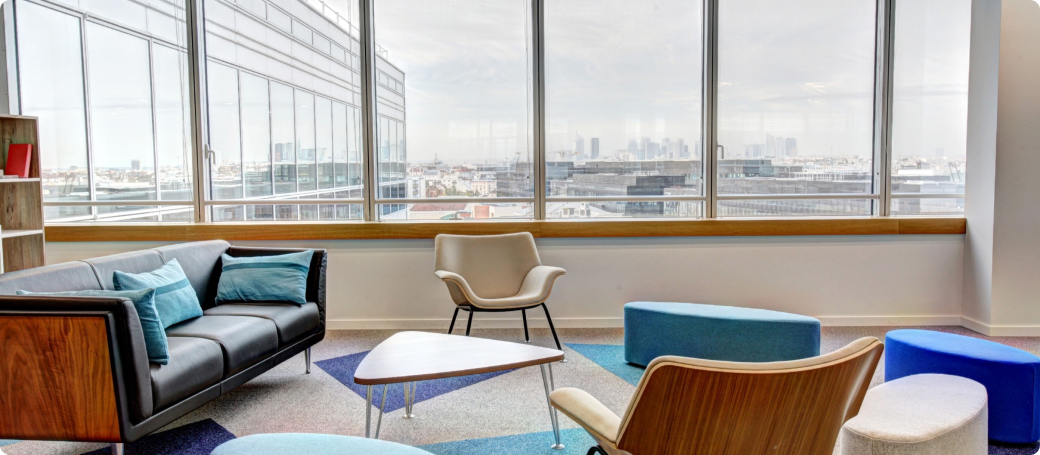 Privacy Policy
Updated Oct 12, 2020
Introduction
We will NEVER sell Your information to anyone.
Timbo never sells personal data and carries out all processing operations in strict compliance with European privacy laws. You are in control of Your personal information at all times.
Timbo values Your Privacy and strives for its services to be safe and enjoyable for everyone. This Policy sets out and explains how Timbo collects and processes personal data, the purposes for processing and how we protect it.
Policy Overview
This Privacy Policy sets forth the policy of IDS-GROUP LTD SP. Z O.O. (the "Company") in regard to the collection and usage of personal or corporate information that you may provide to us through using the Timbo WebSite (the "WebSite") and services (the "Services"). This Privacy Policy is incorporated into and made a part of our Terms of Use, and by accepting these during registration and by using the Website, you agree to the use of your information in accordance with this Privacy Policy. We may revise this policy from time to time, and will post the most current version on the Website. If a revision meaningfully reduces your rights, we will notify you using the email provided by you.
1. Information we collect
The legal basis for this processing information is your explicit consent with our Terms of Use and Privacy Policy on the registration page.
1.1. Personal Information
The Personal Data that we may collect includes:
Contact details, such as First Name, Last Name, Email Address.
Information you provide us by registering in addition to the information provided automatically by your browser when you visit the Website and the Service, to become a subscriber you may need to provide us with Personal information. By registering, you are authorizing us to collect, store and use your email address, and other such information you provide during registration, in accordance with this Privacy Policy.
1.2. Non-personal Information
To improve the quality of the Website, we track information that describes your behavior on the Website using a special set of tools which anonymizes any user data.
Hotjar - to collect user feedback - Privacy Policy and Compliance can be found here.

Google Analytics - to track website traffic - Privacy Policy and Compliance can be found here.
2. How we use and share information
Except as otherwise stated in this Privacy Policy, we do not sell, trade, rent or otherwise share for marketing purposes your Personal Information with third parties without your consent.
We share your information with service providers. Among other things service providers help us to administer our website, send e-mail communications, conduct surveys, target advertisements of our services that are suitable for you, provide technical support, detect fraud, process payments, and assist in the fulfillment of orders. Our service providers will be given access to your personal information as is reasonably necessary to provide the Website and related Services. Our service providers are contractually obligated to use your personal information only at our direction and in accordance with our Privacy Policy; to handle your personal information in confidence; and to not disclose your personal information to unauthorized third parties. Service providers who violate these obligations are subject to appropriate discipline including, but not limited to, termination as a service provider.
In general, the Personal Information you provide to us is used to help us communicate with you. For example, we use Personal Information to contact users in response to questions, solicit feedback from users, provide technical support.
Timbo will offer individuals the opportunity to choose (opt out) whether their personal information is to be used for any purpose other than what it was collected for.
We also may be required to disclose an individual's personal information in response to a lawful request by public authorities, including to meet national security or law enforcement requirements. In response to a verified request by law enforcement or other government officials relating to a criminal investigation or alleged illegal activity, we can (and you authorize us to) disclose your name, email address, UserID history, fraud complaints, and usage history, without a subpoena, in connection with an investigation of fraud, intellectual property infringement, piracy, or other unlawful activity.
In the event we undergo a business transaction such as a merger, acquisition by another company, or sale of all or a portion of our assets, your Personal Information may be among the assets transferred or examined during the due diligence process. You acknowledge and consent that such transfers may occur and are permitted by this Privacy Policy, and that any acquirer of our assets may continue to process your Personal Information as set forth in this Privacy Policy. If our information practices change at any time in the future, we will post the policy changes to the Website so that you may opt out of the new information practices. We suggest that you check the Website periodically if you are concerned about how your information is used.
Data Retention Period
We will store your usage data until such time when you withdraw your consent for us to do so. All other data as specified above will be retained for as long as is necessary for the purpose(s) for which we originally collected it. We may also retain information as required by law.
International transfers of your personal data
The hosting facilities for our website are provided by Amazon Web Services (AWS). Transfers data to other countries will be protected by appropriate safeguards, namely the use of standard data protection clauses adopted or approved by the European Commission.
You acknowledge that personal data that you submit for publication through our website may be available, via the internet, around the world. We cannot prevent the use (or misuse) of such personal data by others.
3. Your rights
Timbo aims to take reasonable steps to allow you to correct, amend, delete, or limit the use of your personal Data.
Your principal rights under the General Data Protection Regulation are:
The right to be informed. The current privacy notes intend to provide information how your personal data is collected, processing, deleting, contact details.
The right of access. You can access your personal information in the account settings section on our website.
The right to rectification. Whenever made possible, you can update your personal data directly within your account settings section. If you are unable to change your personal data, please contact us to make the required changes.
The right to erasure. You have the right to remove all information connected with your account. Please request us directly, indicate the reason, and within 30 days we respond to your request.
The right to restrict processing. You have the right to restrict processing of your personal data. Please request us directly, indicate the reason, and within 30 days we respond to your request.
The right to data portability. You can request all personal data stored in the system directly via our email and obtain a copy of your personal data.
The right to object. You have the right to object to our processing of your personal data on grounds relating to your particular situation. Please request us directly and we may cease to process your personal data for this purpose.
The right to withdraw consent. To the extent that the legal basis for our processing of your personal information is consent, you have the right to withdraw that consent at any time. Withdrawal will not affect the lawfulness of processing before the withdrawal.
To exercise any of the rights mentioned in this Privacy Policy and/or in the event of questions or comments relating to the use of personal data you may contact Timbo's support team: hello@timboretro.com.
4. How we protect information
4.1. Security
We implement security measures designed to protect your information from unauthorized access. We further protect your information from potential security breaches by implementing certain technological security measures including encryption, firewalls and secure socket layer technology. You can find this information in more details on our Security Page. However, these measures do not guarantee that your information will not be accessed, disclosed, altered or destroyed by breach of such firewalls and secure server software. By using our Website and Services, you acknowledge that you understand and agree to assume these risks.
5. Contacts
Individuals who wish to make an access request or remove personal information from our records, or if you have any questions in regard to this policy or believe that Timbo has not complied with the provisions of this policy, should direct such a request to Timbo the address provided below or by sending an email to us at hello@timboretro.com.
Contacts of the Controller:
The West Wing, Bowcliffe Hall, Bramham
Leeds, UK, LS23 6LP
Tel: +44 (0) 113 859 1669
Email:
hello@timboretro.com