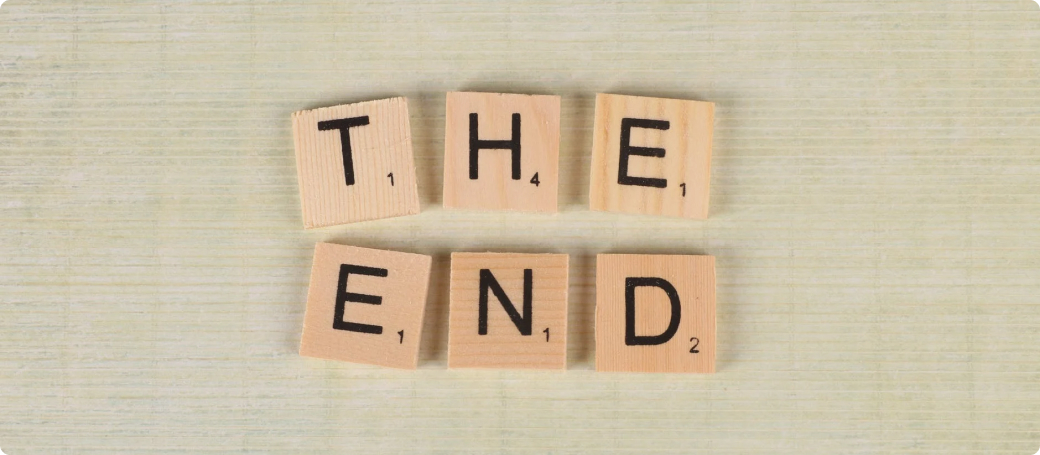 The main goal of the retrospective is to inspect the team work in the previous iteration (increment, goal alignment, process, team) and work our achievable action points to improve it. Considering this, teams sometimes tend to focus on things that require improvements, things that went not well and we need to work on. And that is why sometimes the aftertaste of a retrospective might be quite low.
To avoid this, consider using the following closing exercises to end your retrospective on a positive tune.
Thank you cards
This exercise is also known as Kudo cards and includes a set of good, positive expressions the team use to share gratitude and appreciation to each other:
Like!
Congrats!
Thank you!
Oh, man…
Proud of
Sorry, my bad
Within this exercise all the team members have 1-3 minutes (don't forget to set a timer) to think and share their feelings towards peers. Each point is added as a comment to a specific card and will be visible once added to the board.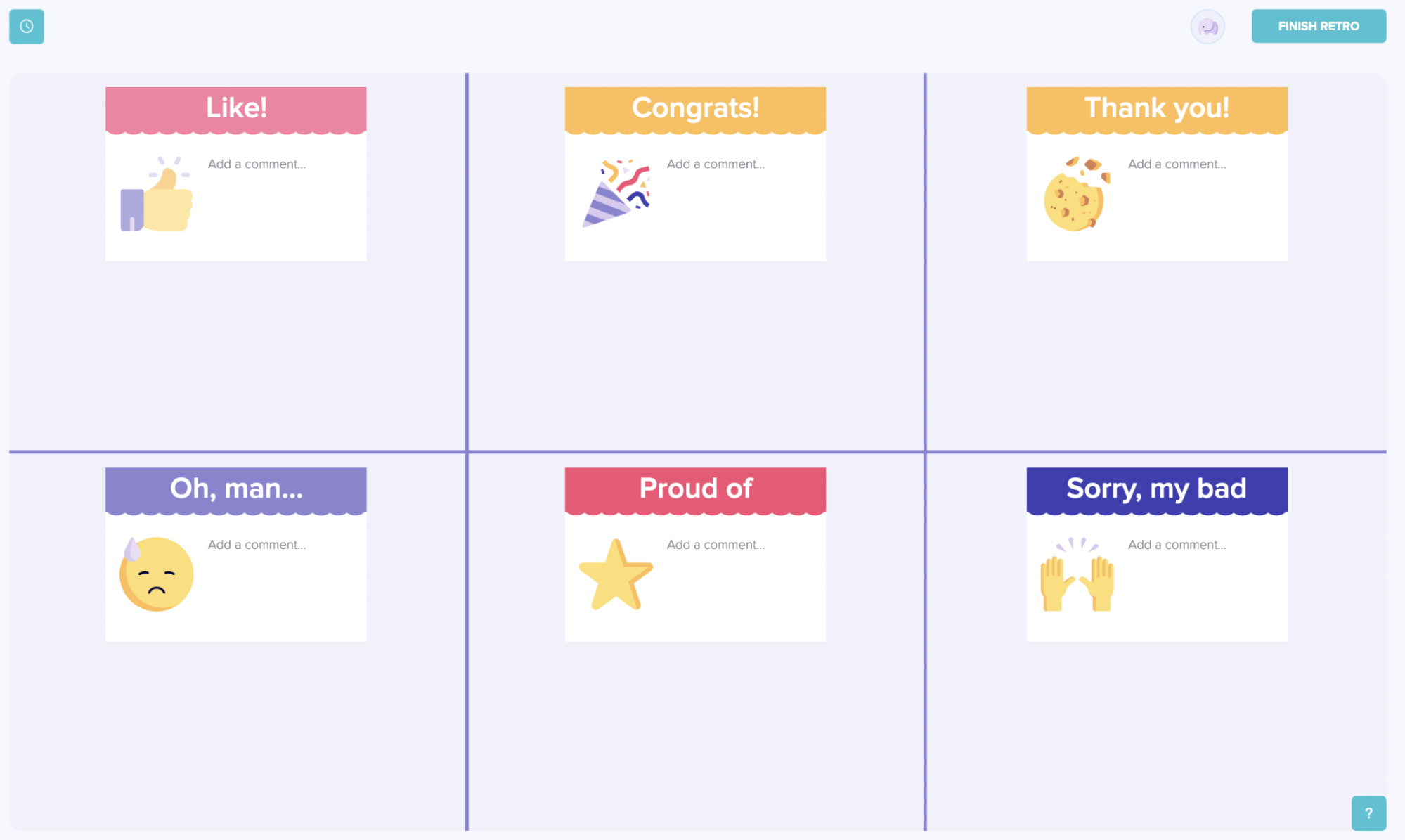 'Thank you' cards exercise with the Timbo retrospective tool.
When all the team members are ready with their appreciations, try giving everyone a chance to speak and voice their points out loud. It will contribute a lot to finishing the retrospective in a comfortable, warm atmosphere.
Energy level
In addition to sharing appreciation it would be great to check how your team is feeling about the next iteration, , whether they are enthusiastic, full of energy or down and lack motivation. The energy level exercise is a perfect match for retro closing.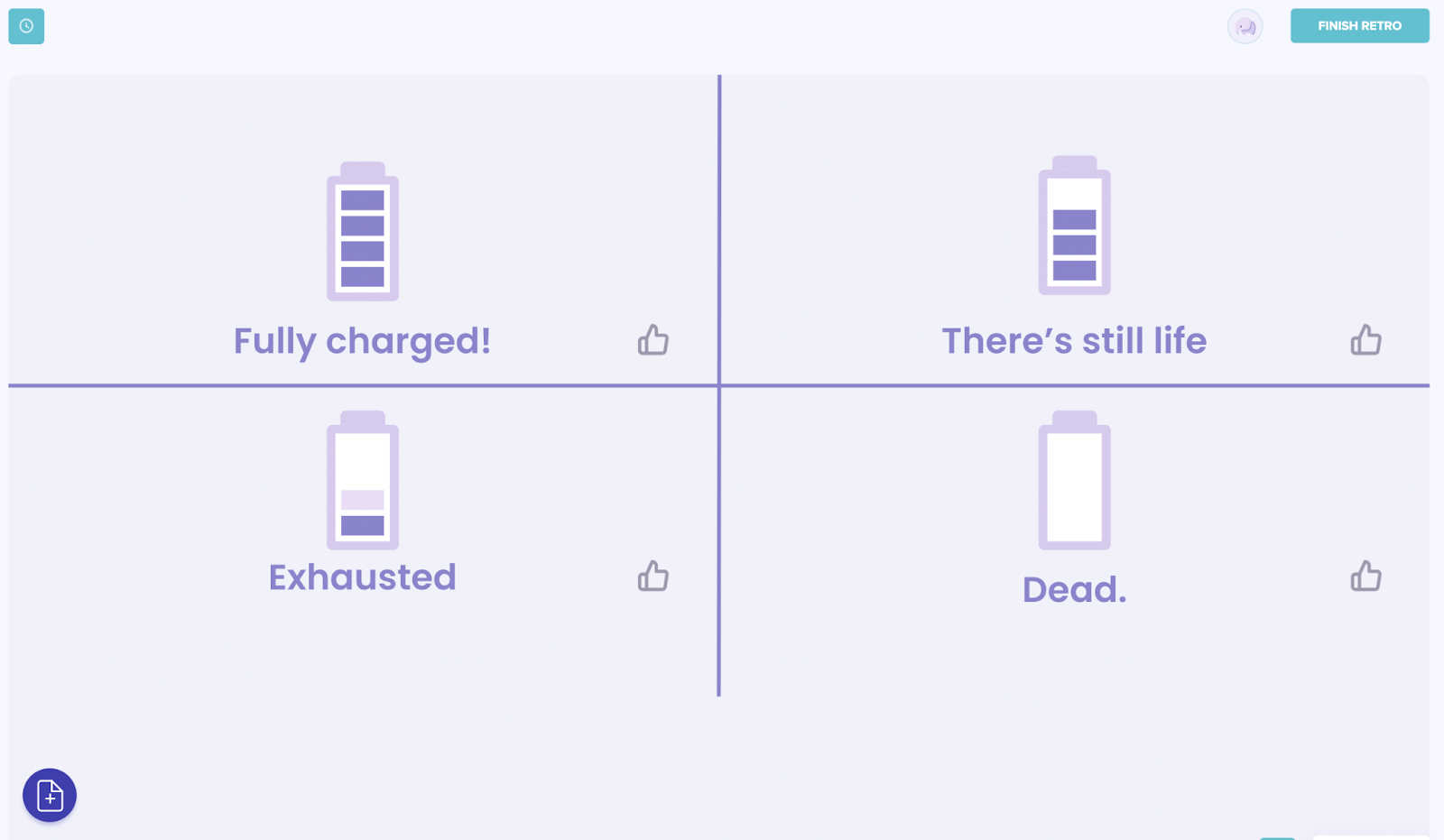 Energy level exercise with the Timbo retrospective tool.
Ask your team how they feel about the coming sprint, they will reply by liking the corresponding battery level and, if they want to, can add a note to comment on their choice.
Pay special attention to teammates feeling "Exhausted" and "Dead", ask about the reason behind and how the team could help to make things better.
We recommend checking the team's energy level on a constant basis (each sprint or every second sprint) to monitor the tendency and address the issue of low energy level as soon as possible.
Love cards
Love cards are a special edition of the 'Thank you' cards dedicated to St. Valentine's day, however it can be used beyond that if:
Your team is tired of basic appreciation cards
You had a really tough iteration and want to cheer the team up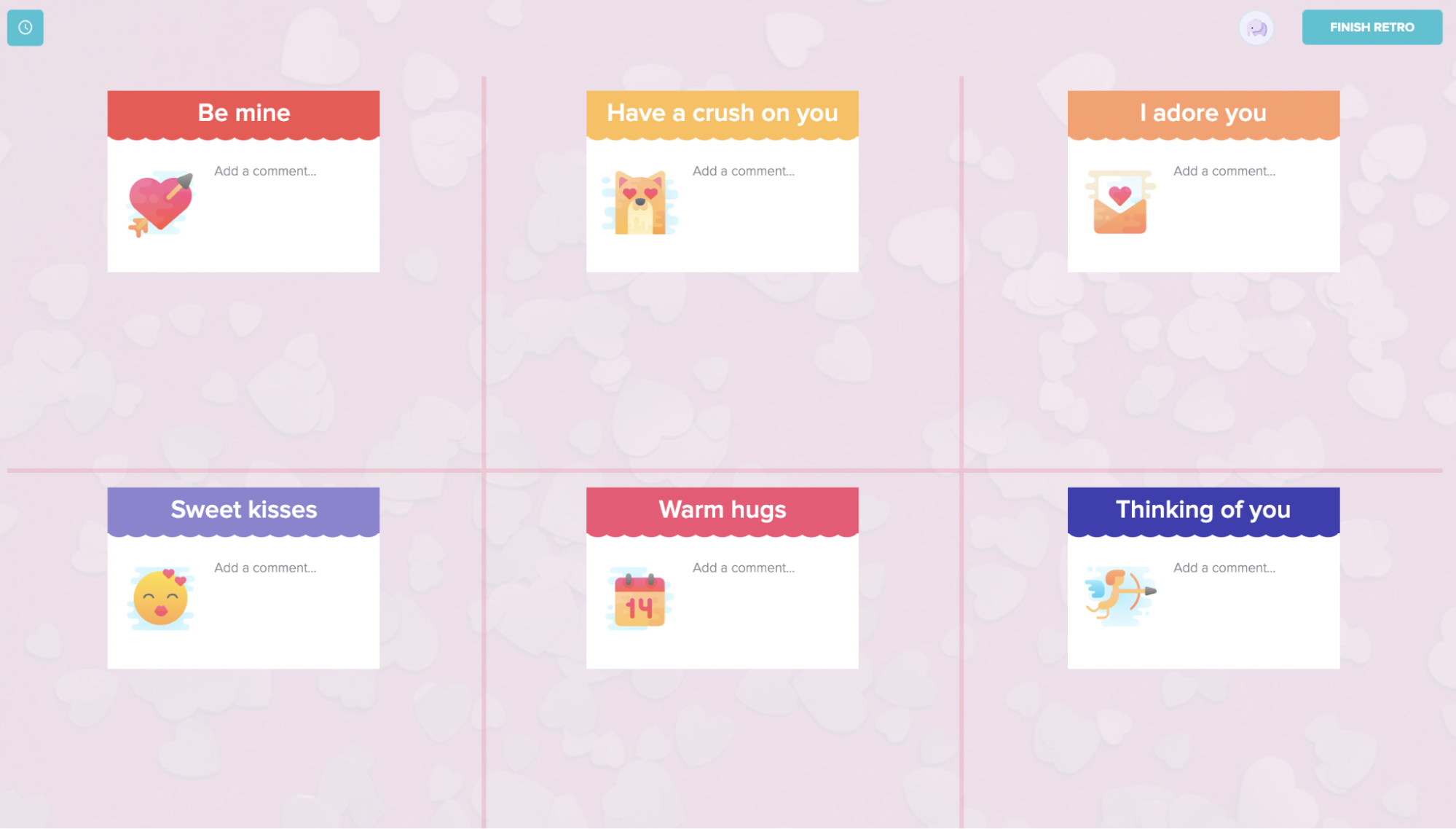 Love cards exercise with the Timbo retrospective tool.
Timebox the exercise to 1-3 minutes and ask the team to share their feelings towards peers in the following categories:
Be mine
Have a crush on you/your work
I adore you
Sweet kisses
Warm hugs
Thinking of you
Add appreciations and gratitudes you want to share via comments on the board, read out all the cards together with the team.
Good luck!
Timbo: designed by Scrum Masters for Scrum Masters